Please meet our top breeders. Not only are they beautiful, with solid bloodlines, but fun and loving companions. You can click on each picture to see its pedigree. Scroll down further to meet the CURRENT LITTER of puppies we have for sale. Sometimes we are in between litters so puppies might not always be available; however, we may have breeding or show-potential dogs for sale. Please contact us for more information.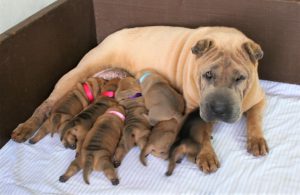 Kauai King Kaluamoa Beach Queen – Fawn horse coat mother of this litter of seven – one boy and six girls. She quiet, smart, and very busy raising her puppies. (to see another picture of Beach Queen, click on her name).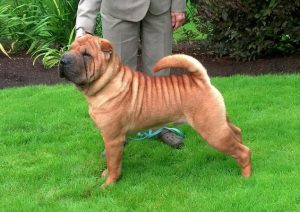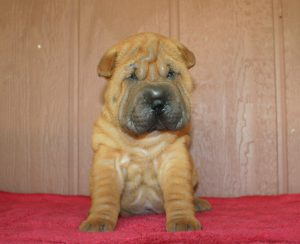 SURFER GIRL – Female red fawn brush coat – Cooperative, photogenic, patient,  sweet in nature, and full body like dad! Photo taken 8/16/19. Click Here  and Click Here for another photo.
Charlee D. C. Abrams, Owner
Kaluamoa Farms
P. O. Box 1040
Lawai, Kauai, Hawaii 96765
Phone/fax:  808-332-7900
e-mail:  charlee@kaluamoafarms.com